96min HD | documentary | China, France 2018
camera, sound, editing: Johanna Pauline Maier
audio mixing, colour correction: Yannis Davidas
distribution: Light Cone
language: French-Mandarin / German-Mandrin (both with English subtitles)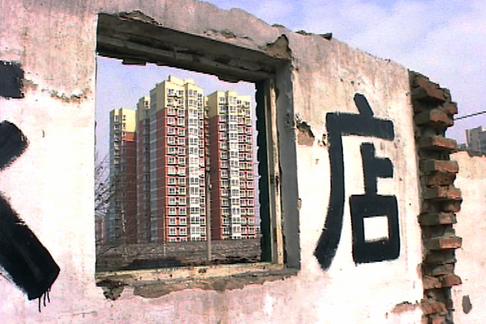 "She left without much preparation. Her pretext was some research project she had made up at the last minute. All she really wanted was to leave Europe to try and understand what made her European. That's how she ended up – in China."
A video diary, filmed almost 20 years ago, throughout the gaze of the very young European girl I was at that time, a gaze that doesn't exist anymore – just as this strange world on the edge to vanish.

Director's comment: "I knew little about China. I couldn't pronounce a single Chinese word without blushing. But my lack of preparation made me particularly receptive, because I was expecting virtually nothing and everything. What followed was a rather unexpected experience: I found myself in a parallel world that ran quite differently, seemed to have different codes, where people perceived differently, judged differently and even felt differently, in short: a world where life – including mine – suddenly shifted into another dimension."
In her film, the director combines video footage from Beijing in the late 1990s in a – from today's perspective – technically outdated video format with an elegantly compiled text of everyday observations, Chinese stories and cultural philosophical thoughts. We see children flying kites in the Square of Heavenly Peace. We see fish in the aquarium, women at the hairdresser's and the looks of Chinese men who find it funny to be filmed by a young foreign woman. The result is a poetic document of a city in the process of demolition and reconstruction on the one hand, and a phase in the life of a young woman on the other. (S. Quester, Programme booklet New Asiatic Cinéma, Werkstattkino München, january 2018)